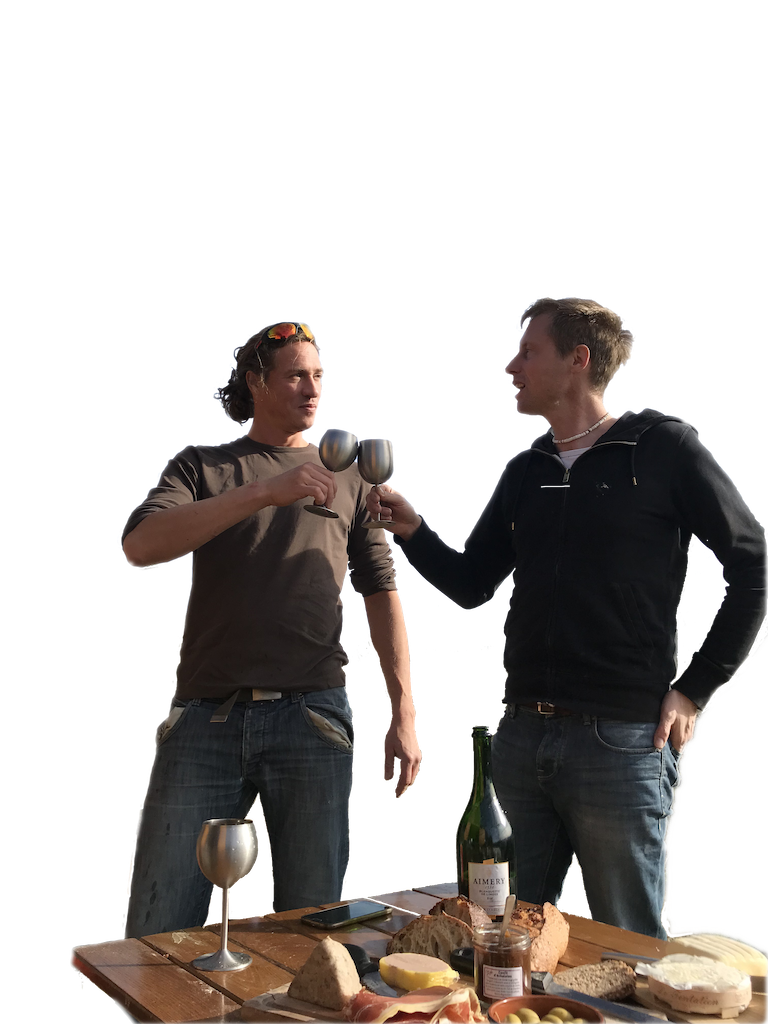 "There is more philosophy in a bottle of wine than in all books in the world."
"There is more philosophy in a bottle of wine than in all books in the world."
Two longtime friends:
Kilian & Christoph
Both engineers with a pronounced soft spot for good food, wine and vacation and travel.
In addition, we are both very interested in ecological life concepts. The Mas Baillette is our personal contribution to creating a more sustainable world.
Actually, around the turn of the millennium we had the idea to buy a small piece of land in southern Europe to hang out and make our own wine. So, we were led to this beautiful place more or less by chance.
This place was love at first sight!
Instead of making wine ourselves, we were at first dedicated to intensive practical research. Cheers!
For years we simply enjoyed the view on mount Canigou once or twice a year and slowly settled into the region. For us, the Mas Baillette was initially just a house in the neighborhood, but its owner eventually became a friend.
The in-depth insight into the local way of life and a key experience with an almond tree made us want to develop a project for our very own exit from life as employees – so to say our changeover – to this location. A small red wine-induced wild idea that grew and matured over the years but has always been out of reach. No own terrain – no project.
Since 2019 we are proud to be the next generation that can look forward to enjoying life at Mas Baillette.
That is how our thoughts became words and are now being put to action.
 We are looking forward to welcoming you at Mas Baillette!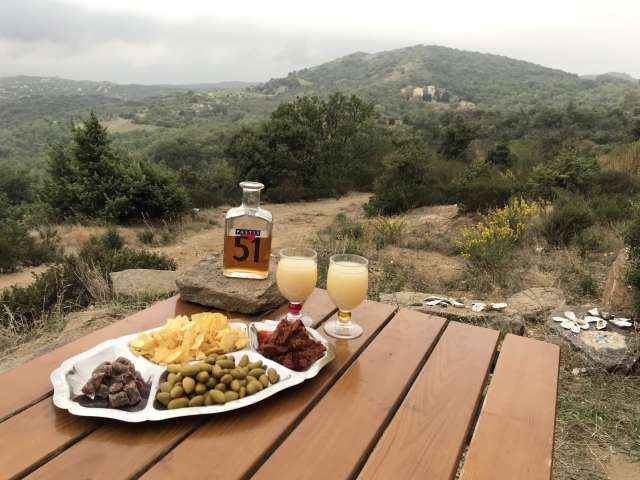 Always these descisions…today I'll have Pastis for the apéro, wine to accompany the meal and a reagional craft beer at the bar: taste the south!
I love tools. However only in southern France.
From top down: Oyster knife, Waiter's knife, Almond cracker, Truffle slicer